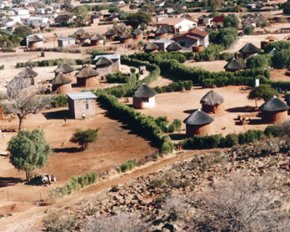 browse (1 / 3)
Southern Africa has unearthed a gem in the form of Botswana. Peaceful, idyllic and offering the best in African cultures and traditions, Botswana has become an increasingly popular destination for local and overseas travellers. People descend on these shores in record numbers each year looking for adventure, excitement and a high quality of life; they leave feeling refreshed, revitalised and more knowledgeable about this incredible country.
Botswana is home to the Kalahari Desert and Okavango Delta, and locals encourage visitors to take game drives and safaris to sample not only the magnificent and imposing terrain, but also to catch a rare glimpse into the activities of the Big 5. Botswana though has more to it than an impressive range of mammals, birds and flora – it's also home to much tradition, cultural diversity and deep heritage. This is firmly displayed at Serowe Village. It is one of Botswana's largest traditional areas and is set in rather picturesque surroundings. Visitors to the village will learn that it is a fertile area in Botswana's Central District and is the region's main trade and commerce area.
During your explorations, visit the memorial to Khama III, chief of the Bamangwato people in the late 19th and early 20th century, and the museum, which is home to the Bessie Head collection "manuscripts". Serowe Village was the adopted home of South African-born writer Bessie Head, who based her 1974 book, Serowe: Village of the Rain Wind on this area. Steeped in natural history and blessed with astounding beauty, Serowe Village is a rare gem and definitely worth a visit during your stay in this magnificent country.