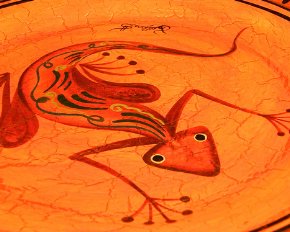 browse (1 / 3)
The Southern African country of Botswana has become a traveller's dream destination over the last few years. With unrivalled African hospitality, a favourable exchange rate and an enviable list of places to see, the country is attracting local and international guests in their droves. Botswana may be peaceful and idyllic, but it is renowned for adventure and excitement as well, promising to energize its visitors and leave them eagerly anticipating the next event to explore.
The Kalahari Desert and Okavango Delta are legendary beyond these borders, while other attractions to check out include the Livingstone Memorial in Kolobeng, the National Museum and Art Gallery, the Central Kalahari Game Reserve and the Chobe National Park, to name a few. The capital city of Gabarone is a central location, while there are many safaris and game drive options for visitors to enjoy viewing the Big 5 in their natural habitats. However, Botswana is more than a country boasting impressive wildlife, exotic flora and wild birds – it is steeped in a rich history and has a diverse culture. Visitors will find the tolerant approach to all walks of life a breath of fresh air. A wonderful place to visit is the Thamaga Pottery Workshop.
Just 12km from Kolobeng, the workshop sells pottery kitchenware of the highest quality. In fact, the quality of the pieces are so outstanding that Thamaga Pottery has forged a winning reputation particularly with their buyers outside of Botswana. Tours of the workshop are available, which is a very pleasant and enjoyable experience especially for the children, while the covered outside picnic area is a relaxing environment in which to enjoy a snack.