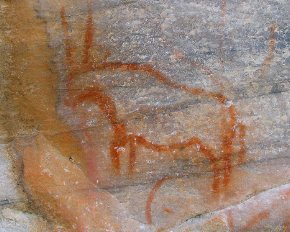 browse (1 / 3)
Botswana has become one of Africa's prime destinations for foreigners to explore. Situated in a favourable position on the Dark Continent, Botswana offers pleasant weather, sincere hospitality and a wide range of exciting options for the visitor to check out. Blessed with stunning natural beauty - found in its land formations, wildlife, wilderness, and cultural diversity - Botswana promises a trip of adventure and enjoyment for all members of the family. Game parks and safaris are popular in this region, with the Central Kalahari Game Reserve being one of the more sought after destinations.
Other attractions include the Okavango Delta, the Moremi Game Reserve and Chobe National Park. Guests can take game drives while they marvel at species including elephant and zebra grazing peacefully amongst unspoilt terrain and un-sculptured landscapes. While in transit between the areas of Maun or Chobe, or during a visit to the Mashatu Game Reserve, an increasingly popular option for tourists is to head down to Mothabaneng Village and admire the incredible rock paintings carved out by the villagers.
The paintings represent the rich cultural heritage the country has been blessed with as each piece depicts human and wild life animal figures during the period of the early settlers. The paintings at Mothabaneng are a rare gem and provide endless fascination to visitors exploring these parts. Villagers at Mothabaneng have been encouraged to use their expertise and knowledge of the history of the region to serve as tour guides, such is their immense and important contribution to the culture of Botswana.