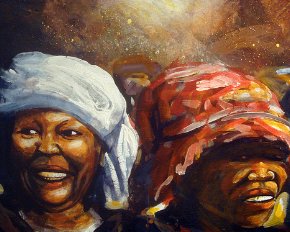 browse (1 / 3)
Welcome to the natural paradise of Botswana. Clean air, clear starry skies and wonderful, unrivalled African hospitality are only a fraction of what to expect when you step into this world away from the world. Renowned for its breathtaking beauty and unspoilt rugged terrain, Botswana has recently become a tourist hotspot, attracting people to her shores in their droves. Travellers from every background come here to revitalise their lives, spend good quality time with their families and to get back to the key elements nature has to offer.
Botswana is blessed with incredible fauna and flora. The numerous game drives and safaris will take visitors into the territories of the Big 5, giving them the rare opportunity to see these majestic animals interact in a natural environment. There are a variety of parks and museums to visit, including the Chobe National Park, Gabarone Game Reserve, Maun Educational Park and Nata Bird Sanctuary. In fact, these museums and educational centres give a deep glimpse into the rich heritage that Botswana has been generously blessed with. Such a place, perfect for explorers, historians and families, is the Supa-Ngwao Museum.
This cultural centre in the north east of the country has exhibits depicting the heritage and early beginnings of the people of Francistown – the town in which Supa-Ngwao is located. The museum provides a fascinating look into the way of life in this part of the country, and its impressive collection includes pots, baskets, musical instruments and wood carvings reminiscent of the local Kalanga culture. Supa-Ngwao's most extensive library – the Haskins Archives – provides valuable insights into the history of Francistown as well as the culture of Botswana in general.